Model Organiser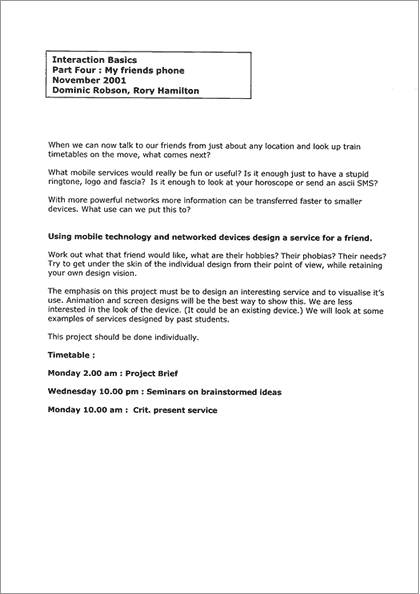 Below is the Director mockup of the interface for the "My Friends Phone" project. My choice of friends was Kath. Kath is a model for Storm Models. I decided to create a device that would enable her to organise her day, and have some fun while doing it. I noticed after spending some time with her that with most of the day spent going around London for castings a navigation feature would be useful. Another feature which would come in handy is one that could be used for gossip! Interaction is limited in the presentation mockup, simply click on the different words to see the mockup of that part of the interface. Click again to return. In the case of the Chat option, click the central head to return to the initial screen of the interface.
The main challenge of this project was to engage the user in the interface, while paying attention to the limits of screen size. Because of the hectic enviroment of castings, shoots and shows that models are involved in, it was important to maintain a clear interface that would allow important functions (especialy the Panic option) to be easily accessed.
The wisper part of the interface was the one that interested me the most, this being an idea that I orignally came up with as part of the interview process for the ID course.